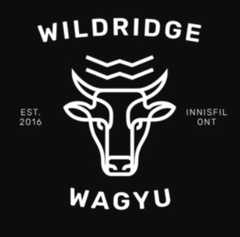 Our family was among the original settlers in the South Simcoe area in 1822, they cleared the land and built homes, roads, schools and raised cattle.
Founded by our parents in 1989 and located in Innisfil, Ontario, Wildridge Farm was originally a Dorset sheep and Black Angus operation. In 2016 we purchased our first Wagyu embryos and used our Angus cows as surrogate mothers. We intend to grow into a Fullblood Wagyu operation with a premium product focusing on quality and sustainability. Working with only the best genetics available, our goal is to breed the best of the best.
We provide a unique product for a great meal or for a special occasion, a dinner to be remembered.
Pickup Info